Pike Pine Streetscape and Bicycle Improvements
Project status

Pike Pine Streetscape and Bicycle Improvements (a part of the Downtown Seattle Association's Pike Pine Renaissance program) will provide a safe and vibrant pedestrian experience on Pike and Pine streets between Capitol Hill and the Pike Place Market, with connections to the new waterfront. The City of Seattle's Office of the Waterfront and Civic Projects is designing this project in coordination with the Downtown Seattle Association (DSA) and the Seattle Department of Transportation (SDOT) to improve east-west connections between the waterfront and surrounding neighborhoods.
The future Pike and Pine streets will be safe and comfortable for all users, with shorter, more visible crosswalks, wider sidewalks, better lighting, more greenery, protected bike lanes and more seating and street activity. Pike and Pine will also have a more consistent character and identity from end to end.
We will make Pike and Pine Streets one-way streets from First Avenue to Bellevue Avenue, with Pike Street being one-way eastbound and Pine Street being one-way west bound. By switching to one-way streets east of 8th Avenue the project can provide much more room for pedestrians and bikes, and a safer and more pleasant experience for all users.
Specifically, the project will add and shift existing protected bike lanes to create a bike lane couplet on Pike and Pine Streets between Second and Melrose Avenues, with the east-bound bike lane traveling along the north side of Pike Street and the west-bound bike lane traveling along the south side of Pine Street. Bike lanes will be separated from traffic by a planted buffer or median.
Schedule
The project is at 30% design and will reach the 60% design milestone this Spring. Construction is expected to start in Fall of 2022 and finish in late 2023.
Art
Artists Derek Bruno and Gage Hamilton, working as a team, were selected as design team artists for the Pike Pine Streetscape and Bicycle Improvements. They will work with the project team to develop artwork that will unify Pike and Pine streets, creating a legible path from Capitol Hill through the downtown retail core to Pike Place Market and to the waterfront. The artists will work to create a unifying identity for these streets and sited artwork through activate key locations along the route.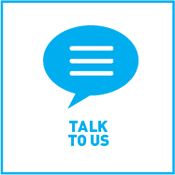 RELATED DOCUMENTS
Open house materials:
Sounding board meeting materials: