Dzidzilalich ("little crossing-over place")
The Puget Sound Coast Salish people have resided in current-day Seattle since time immemorial. The waterfront was a fishing village, a center for trade, and a place through which many different tribal communities travelled. The City is proposing to give Alaskan Way and Elliott Way, between Pioneer Square and Belltown, the honorary name Dzidzilalich (pronounced: dzee-dzuh-lah-leech) to honor the lands and shared waters of the Puget Sound Coast Salish People.
The Suquamish and Muckleshoot Tribal Councils provided guidance to the city of Seattle's Mayor's Office, the Office of the Waterfront and Civic Projects and the Seattle Department of Transportation in the process of selecting Dzidzilalich as the honorary name for this roadway.
Dzidzilalich means "little crossing-over place" in Lushootseed, one of the languages of the Coast Salish people, and refers to one of the several villages that once stood here. According to HistoryLink, the "little crossing-over place" likely refers to either a saddle of land (about where today's Washington Street is located) that provided a route between the bay and the lagoon (located approximately where Occidental Park is today) or the trail along today's Yesler Way, which led to Lake Washington.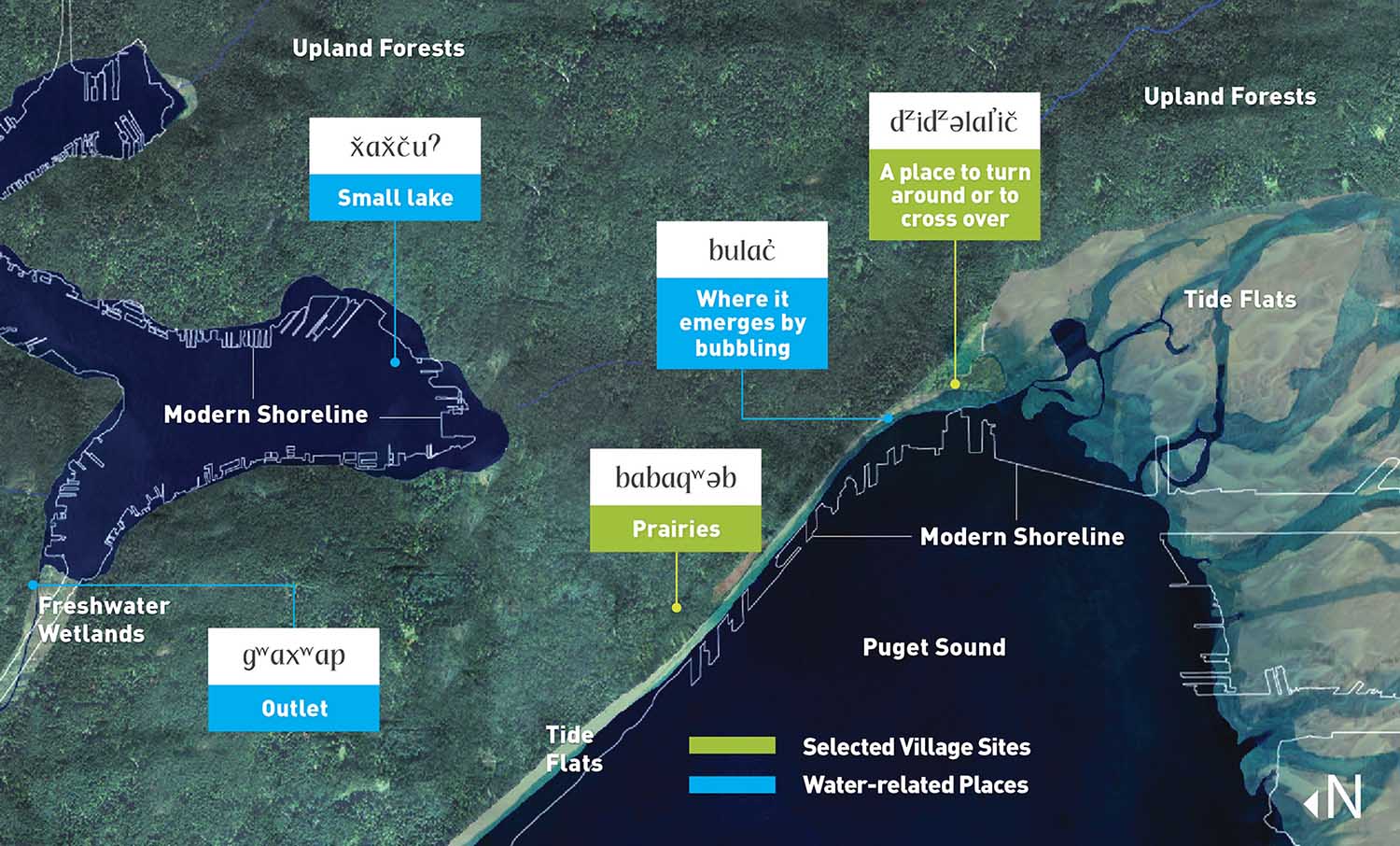 Dzidzilalich
Warren KingGeorge, Muckleshoot Tribe, on how to pronounce "Dzidzilalich.
Joseph Moses III, Muckleshoot Tribe, on how to pronounce "Dzidzilalich."
Where will the Dzidzilalich designation be added?
To honor the history of this region, the name Dzidzilalich would be added to Alaskan Way from S Dearborn St to Pine St, and to the new road, Elliott Way, currently under construction between Pine St and Bell St.
The Dzidzilalich street name designation would be honorary. The legal name of "Alaskan Way" would not change nor would the official addresses on the street.
What is the process for giving an honorary name?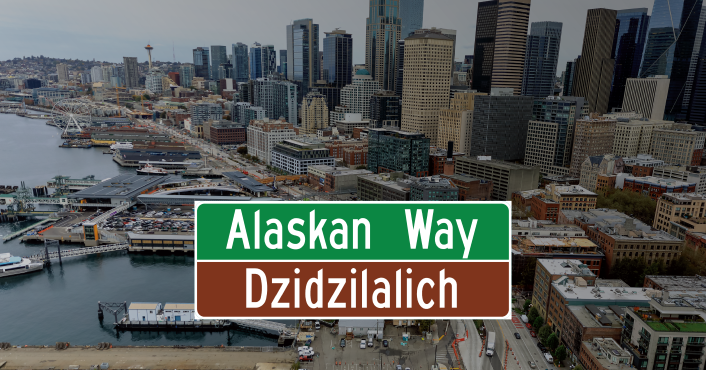 The Seattle City Council will consider this honorary name in early 2023. You can submit comments to the council members by emailing them at council@seattle.gov or register to give verbal comments during their meeting.
If the new designation is approved, honorary street signs would be posted along with the official street signs in 2023 when the new roadway is finished and opens to the public.