Oscar Tuazon has designed a series of post and beam structures that reflect the construction of a longhouse; these will stretch across three blocks along the waterfront, spanning over the bike path, from Columbia Street to Spring Street.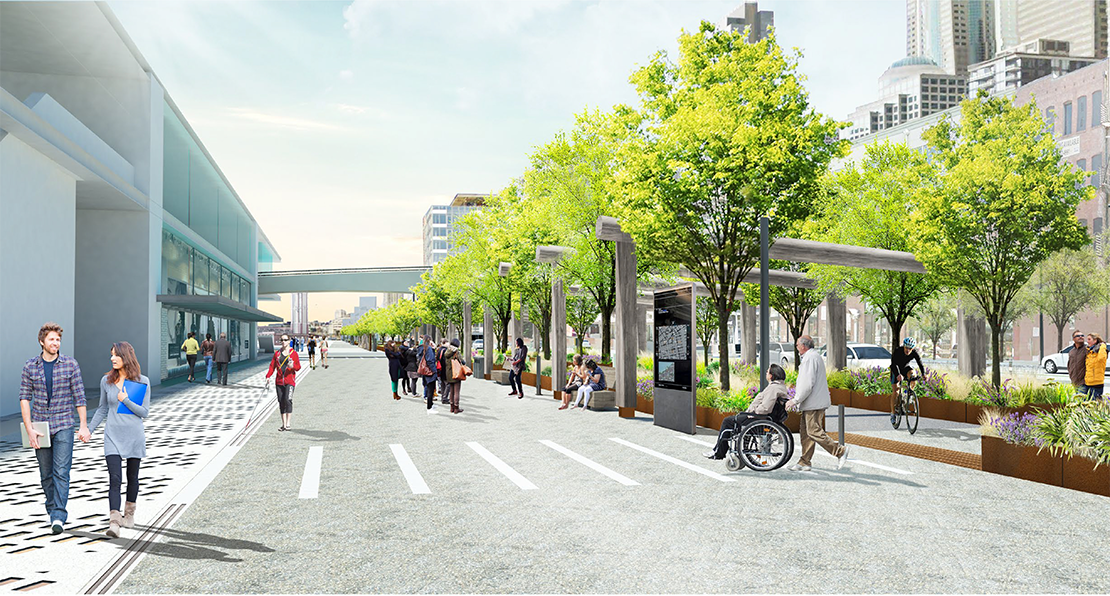 "In public space, art is something you touch, it's yours. My work in public includes people: a place to sit out of the rain; a tree turned into a fountain; a spot to play basketball. A sculpture is like a pedestal for people, a stage."
Artist Statement
In consultation with the Suquamish and Muckleshoot Tribes, Oscar Tuazon initiated a project to honor a uniquely Salish form that combines architecture and sculpture, the living tradition of carved house posts. This collaborative project with carvers Randi Purser, Tyson Simmons, and Keith Stevenson invites visitors to learn from the longhouse and to envision Indigenous futures on the Salish Sea.