Accessibility improvements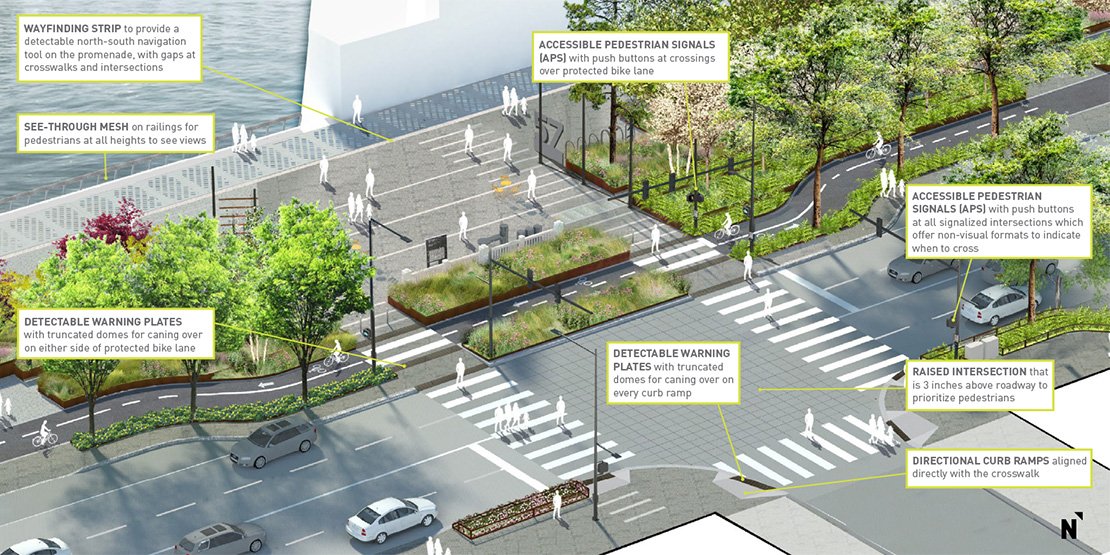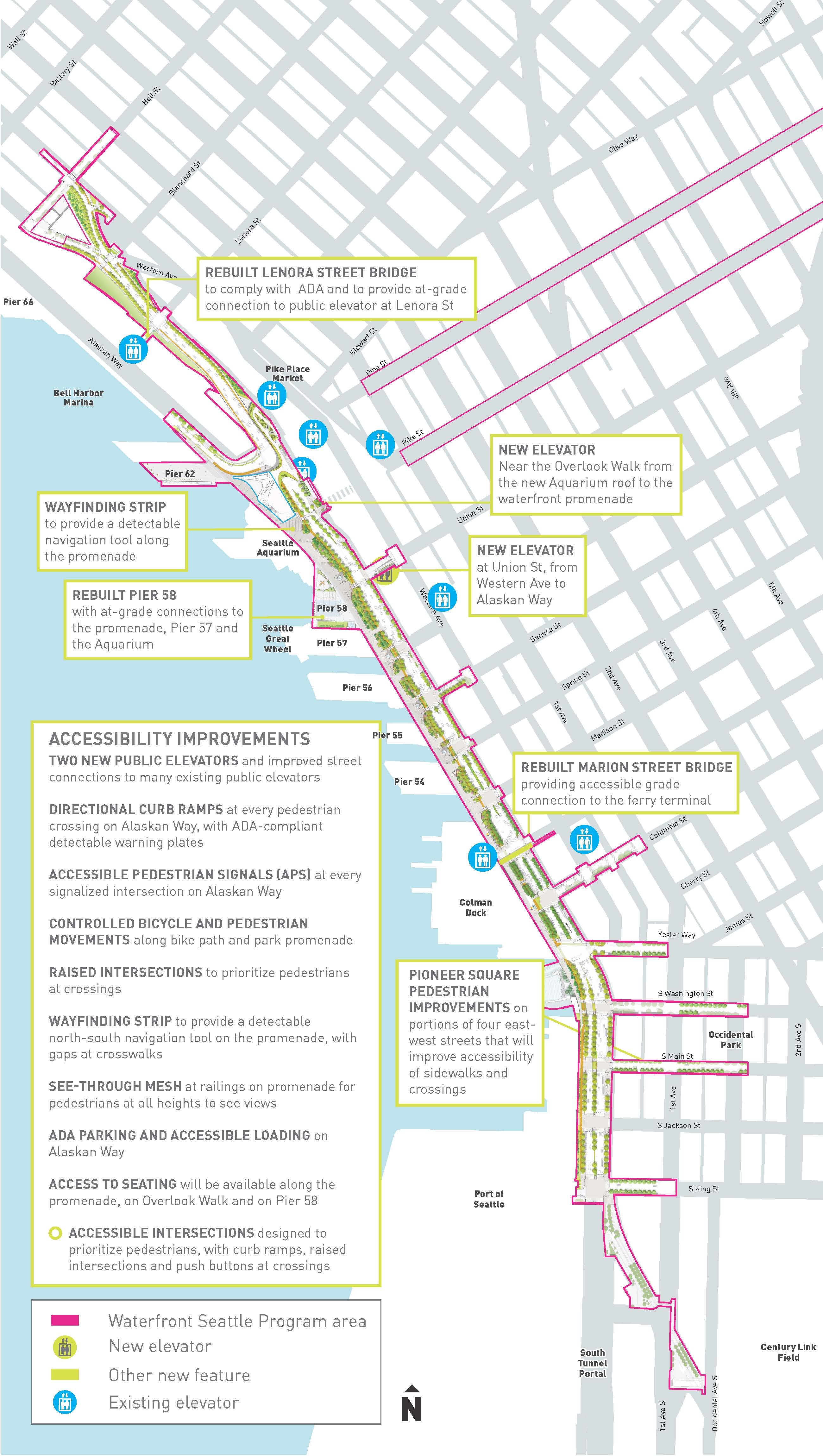 The new waterfront is designed to help ensure a safe and accessible experience for people of all ages and abilities.
We've incorporated unique accessibility features into many parts of the waterfront design, including:
Intersections that prioritize pedestrians, offer sound and tactile cues at crosswalks, and include ADA-compliant curb ramps
Three new elevators linking the waterfront to Western Avenue and to the Pike Place Market
A detectable wayfinding element embedded in the pavement of the park promenade, to allow pedestrians using canes to navigate the space easily
Designated, on-street ADA parking stalls along the new Alaskan Way, and a major new accessible loading zone at the Colman Dock transit hub
For more information, read our Waterfront Seattle Accessibility Plan.
To request accommodations for persons with disabilities for this website or for Waterfront Seattle events, call (206) 733-9990 / TTY Relay: 711.